In 1872, Clau­de Monet pain­ted the famo­us pain­ting "Impres­sion". Sun­ri­se. This is when he and his fel­low arti­sts orga­ni­zed the­ir first exhi­bi­tion, thus oppo­sing the ruling, clas­si­cist move­ment. They were lau­ghed at and teased by the cri­ti­cism as well as the audien­ce. Howe­ver, they sto­od by the­ir cho­ices. They deci­ded to paint pic­tu­res that express the elu­si­ve­ness of a moment, using a sta­te-of-the-art tech­ni­que – divi­sio­nism (defi­ni­tion: pain­ting pat­ches of cle­an colors next to one ano­ther in such a way that from a distan­ce they would visu­al­ly over­lap, cre­ating com­ple­men­ta­ry colors). From that moment on, the way a pain­ting was pain­ted was more impor­tant than what it sho­wed.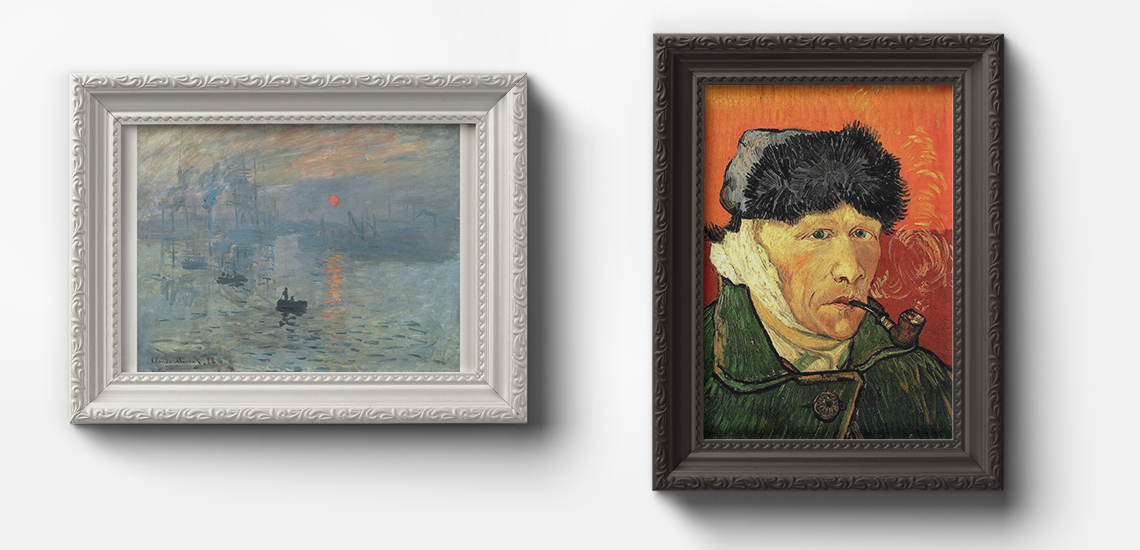 As chil­dren we were never afra­id of asking questions, expres­sing our opi­nions, and cle­ar­ly say­ing what we wan­ted. As chil­dren, we were free. Free from gene­ral­ly pre­va­iling conven­tions and Savo­ir Vivre. We never tho­ught abo­ut what was appro­pria­te and what was not. Our unli­mi­ted fre­edom for action allo­wed us to explo­re the world, to watch the reali­ty care­les­sly. We asked, touched, tried…
As we grew older, the world star­ted set­ting boun­da­ries. It star­ted to impo­se norms and forms of beha­viors that were obli­ga­to­ry in "nor­mal" and "adult" life. We did not splash in pud­dles any­mo­re, chec­king how deep the water was. We did not put our hands into the fire, chec­king if it was real­ly hot. The explo­rers within us star­ted to vanish. And as they went, they took all our ide­as, curio­si­ty, and innovation.
Most of us, adults, have alre­ady lost the abi­li­ty to think dif­fe­ren­tly. We know that fire burns, that pud­dles are not to be spla­shed into and that we have to act in a cer­ta­in way in cer­ta­in situ­ations. We, toge­ther with our sur­ro­un­dings, kept depri­ving our­se­lves of cre­ati­ve thin­king over the years. Only a few have main­ta­ined it. They still have this gift of per­ce­iving the world "dif­fe­ren­tly". Dif­fe­ren­tly, but how?
Cre­ati­vi­ty is the abi­li­ty to think in oppo­si­tion to gene­ral­ly accep­ted rules. It means expres­sing views and tho­ughts that are not in line with the opi­nion of the majo­ri­ty. In order to cre­ate some­thing gre­at, you need to be coura­ge­ous, free your­self from the boun­da­ries of conven­tions, to think dif­fe­ren­tly, witho­ut obse­rving man­ma­de rules. Such a way of living expo­ses us to cri­ti­cism from people aro­und us, but it is the only way to cre­ate some­thing new. Only then can we be cre­ati­ve, only then can we call our­se­lves "cre­ators".